Total Marketing Kit
3659 Haldeman Creek Dr
Naples, FL
Maria Eaton
The Website is Ready
Website Links
Branded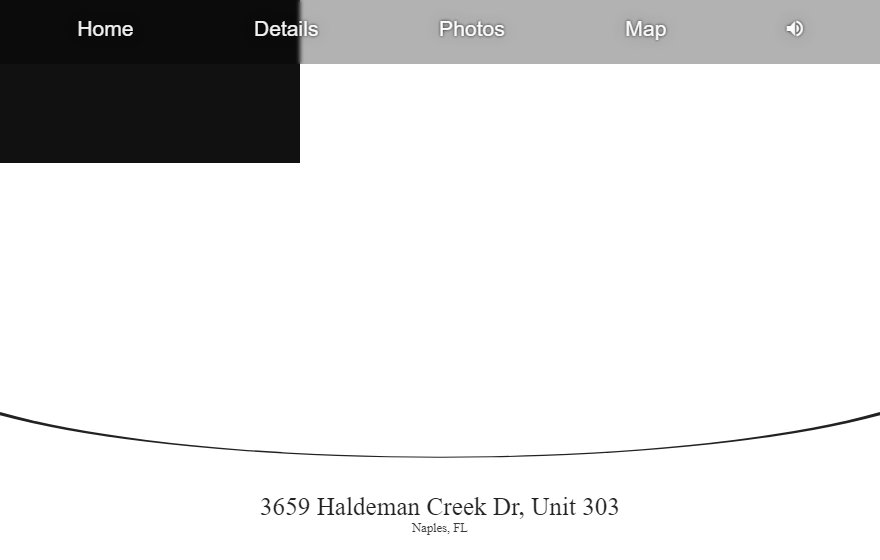 Download Photos
Videos
Flyers
, Printable Materials

and Attachments
Social Media Flyer Tiles
Site Videos
Copyright License
TERMS AND CONDITIONS
Last Updated 9/28/2021
RETURN POLICY
All sales are final, no refunds. If a paid shoot is rescheduled no later than 24 hours before an appointment, Wanderlust Photography LLC may issue a credit on account to be used in the future. This is at the sole discretion of Wanderlust Photography LLC.
We stand behind the products we sell. Your satisfaction with your purchase is extremely important to us. If you are unsatisfied with your purchase for any reason please contact us at
[email protected]
INTELLECTUAL PROPERTY
All references to the Client in this Agreement shall include Client's parent companies, affiliates, and subsidiaries. Unless Multiple-Client (cost-sharing) terms have been mutually agreed upon prior to the commencement of the assignment, any and all third-party uses must be separately licensed and may be granted by the photographer only.
In consideration of the mutual promises contained herein, Wanderlust Photography LLC and Client hereby agree, as follows:
Service and Deliverables: This Agreement applies to any photograph, graphics, digital assets, or digital images created or taken by Wanderlust Photography LLC and delivered to the Client (collectively known as "PHOTOS") for the listing for which photos are to be captured ("PROPERTY"). This Agreement governs the relationship between the parties and in no event shall any e-mail communication or other exchange, amend or otherwise modify the terms of this Agreement unless agreed to in writing.
Delivery: Wanderlust Photography LLC retains the right of discretion in selecting the image(s) released to client. Wanderlust Photography LLC may select delivery of photographs in JPEG, TIFF, PNG, or other standard format, at a resolution that Wanderlust Photography LLC determines will be suitable for the Photos as licensed. It is the Client's responsibility to verify that the Photos are suitable for reproduction and that if the Photos are not deemed suitable, to notify the Wanderlust Photography LLC with 2 business days. Wanderlust Photography LLC's sole obligation will be to replace the Photos at a suitable resolution but in no event will Wanderlust Photography LLC be liable for poor reproduction quality, delays, or consequential damages.
Unless otherwise specifically provided, Wanderlust Photography LLC is not responsible to provide images 1) larger than 8"x10" at 300 dpi or 2) in a format higher than JPEG format. Wanderlust Photography LLC has no obligation to retain or archive any Photos delivered to Client.
Relationship of the Parties: The parties agree that Wanderlust Photography LLC is an independent contractor, and that neither Wanderlust Photography LLC, nor Wanderlust Photography LLC's employees or contract personnel are, or shall be deemed to be, employees of Client. No agency, partnership, joint venture, or employee-employer relationship is intended or created by this Agreement. Neither party is authorized to act as agent or bind the other party except as expressly stated in this Agreement. Wanderlust Photography LLC and the Photos or any other deliverables prepared by Wanderlust Photography LLC shall not be deemed a work for hire as defined under Copyright Law. All rights granted to Client are contractual in nature and are expressly defined by this Agreement.
Creation: The manner and method of creating any Photographs is solely at the discretion of Wanderlust Photography LLC and the Client has no right to control Wanderlust Photography LLC's manner and method of performance under this Agreement. Wanderlust Photography LLC will use their best efforts to: (a) ensure that the Photos conform to Client's specifications; and (b) submit all Photos to Client in publishable quality, on or before the applicable deadlines.
License: Wanderlust Photography LLC hereby grants to Client non-exclusive, non-transferable, royalty-free, perpetual license (for during the Term of this Agreement) to exercise the rights as follows:
FOR REALTORS, REAL ESTATE AGENTS, AND ALL OTHER REAL ESTATE PROFESSIONALS: This license provides the Client with the limited right to reproduce, publicly display, and distribute the Photos only for promotional or advertising purposes directly related to the sale of the Property. Photos used for any purpose not directly related to the sale of the Property must be with the express permission of Wanderlust Photography LLC and the payment of additional fees, unless otherwise agreed to in writing. Client is responsibility to obtain the necessary model or property releases. Photos may be uploaded to any MLS listing service solely for promotion of the Property during the pendency of this Agreement. Client's Rights do not permit other third-parties, including, but not limited to Zillow and Trulia to copy, display or distribute the Photos for the purpose of providing services competitive with the Photos you have purchased from us, unless we give you our written permission. However, regardless of any terms and conditions of the MLS, at no time does this Agreement provide Client with the right to transfer copyright, or any other exclusive rights as provided by the Copyright Act 17 U.S.C § 106. Photos may contain copyright management information (CMI) at the discretion of Wanderlust Photography LLC in the form of either 1) a copyright notice © and/or 2) other copyright and ownership information embedded in the metadata or elsewhere, unless otherwise agreed to by the Parties. Removing and/or altering such information is prohibited and constitutes violation of the Digital Millennium Copyright Act (DMCA) and Client will be responsible to the Photographer for any penalties and awards available under the statute. Client is responsible for ensuring that the Photos are removed from MLS databases at the expiration of this Agreement.
Client agrees to utilize the image(s) in a commercially reasonable manner and in such manner that will not harm the professional reputation Wanderlust Photography LLC by subjecting Wanderlust Photography LLC and their image(s) to controversy, public scandal, disrepute, widespread contempt, public ridicule [or which is widely deemed by members of the public, to embarrass, offend, insult or denigrate individuals or groups.]
The Client agree not to utilize the image(s) in any pornographic, illegal, libelous, scandalous, or such other manner that would tend to damage the image and reputation of Wanderlust Photography LLC.
It is understood that any commercial use of any image(s) by the Client be of workmanlike quality acceptable to the photographer, who shall evaluate such acceptability in accordance with traditional standards of good faith and fair dealings.
Wanderlust Photography LLC and Client shall at all relevant times herein maintain the utmost good faith and fair dealing in their mutual duties under this agreement.
Unless otherwise specifically provided elsewhere in this document or other signed agreement between the parties, rights are assigned to the Client immediately upon delivery of the Photos.
Multi-CLIENT Licensing/Cost Sharing: Any multi-client licensing/cost-sharing must be arranged before the start of the assignment and each client will need to sign an individual agreement. Any party of the multi-client licensing/cost sharing, who would like use of the images after the date of production, will be required sign a separate license from photographer, at standard stock-image licensing rates. The charges in this agreement are based on the Photographer's Standard Price List. This price list is adjusted periodically and future orders shall be charged at the prices in effect at the time when the order is placed.
Printed 3/24/2023